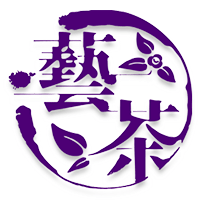 岡倉天心は『茶の本』で、茶の湯を楽しむことは芸術を感じる事であるとして、感覚の領域を広げた。茶の豊かさとは何か。それを知る事は、日本文化や美意識を知る事でもある。本研究は、思想とお茶と芸術の接点をめぐり、アーカイブとしてまとめ、その精神を社会に広く伝えることを目的としている。
Okakura Kakuzo (Tenshin) has expanded sense of area through his book "The Book of Tea" addressing appreciation for "Cha no Yu" is as same as enjoying arts.
What is richness of tea?
To fully understand the answer; richness of tea is likely recognizing Japanese culture and aesthetic sense.This research aims imparting the concept widely to social by archiving relation of concept, tea and arts.
東京藝術大学受託研究「お茶文化におけるアーカイブの構築の研究」
Commissioned research: Study of Construction of Tea Culture Archives.
2016年10月1日~2018年9月30日
Research period : October 1st, 2016 – September 30th,2018
東京藝術大学、(株)伊藤園(委託者)
Tokyo University of the Arts.  ITO EN, LTD.(Entruster)
研究担当者 (Research Staff)
東京藝術大学 美術学部
北郷 悟
Faculty of Fine Arts
KITAGO, Satoru
東京藝術大学 美術学部
佐藤道信
Faculty of Fine Arts
SATO, Doshin
東京藝術大学 美術学部
片山まび
Faculty of Fine Arts
KATAYAMA, Mabi
東京藝術大学 大学美術館
原田一敏(平成29年3月退任)
University Art Museum
HARADA, Kazutoshi
研究分担者(Research Members)
遠山記念館 学芸員
依田 徹
TOYAMA Memorial Museum, Curator
YODA, Toru
国際基督教大学 アジア文化研究所 研究員
谷村 玲子 (翻訳)
The Institute of Asian Cultural Studies, The International Christian University
TANIMURA, Reiko (English Translation)
日本放送協会(NHK)解説委員
中谷 日出
NHK commentator
NAKAYA, Hide
東京藝術大学 美術学部
井田 大介
Faculty of Fine Arts
IDA, Daisuke
東京藝術大学 芸術情報センター
嘉村 哲郎
Art Media Center
KAMURA, Tetsuro